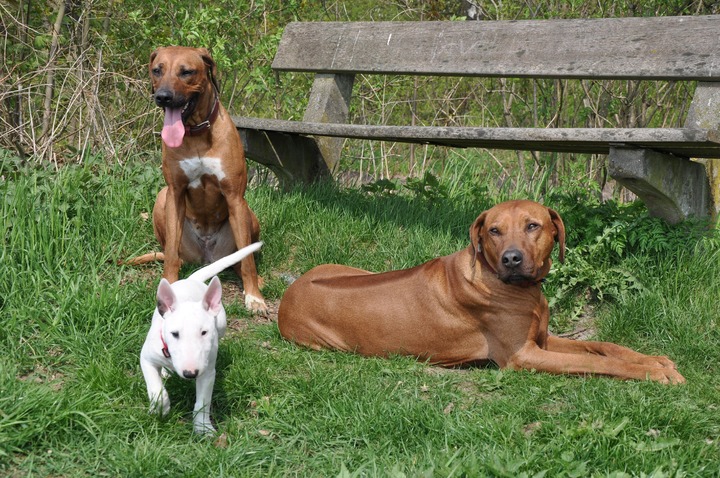 February 28, 2019
Properties in Costa Rica
Territorio de Zaguates is a private farm located between Santa Barbara de Heredia and Carrizal de Alajuela is the house of more than 1,300 stray dogs. The nonprofit organization was founded by Lya Battle and Alvaro Saumet, who has dedicated most of their lives to animals and their well being.
Territorio de Zaguates is a sanctuary with singular characteristics that make dogs feel free and loved, able to run and explore the hectares of the farm and share with each other. The origin of these dogs is varied: from dogs that have been found in the streets, some come from other refugees that had to close, abandoned, people that couldn't take care of them, others rescued from the mistreatment… but in Territorio de Zaguates they are able to live in better conditions waiting for a family to adopt them. As soon as a new dog comes in, they treat them with love, bathe them, deworm, and even baptize them with a name. Each dog brought to Territorio becomes part of their beloved pack. Maintaining and founding this project is not so easy. They have to pay $5 per dog to a veterinarian to keep them healthy by deworming and sterilization or any other care they need. Sometimes dogs come to the sanctuary really harmed or beaten, so there is some extra work with some of them. Another important aspect which takes time and money to the project is shelter, they need to have free space but also somewhere to take cover when it gets cold and rainy. The shelter has an estimated cost of another $11 per dog.
One of the most important aspects of this project is definitely food which costs at least $25 per dog since they need to keep them strong and healthy. Adding all these needs up we can see that the maintenance for one dog is about $36.
What do they need the most? FOOD and DONATIONS
Territorio spends 18 to 20 bags of food weighing 30kg each. Food is indispensable for them and the only way to survive.
There will be soon volunteer options for people that would like to help in the shelter. The work will be up to your preferences, if you would like to play and share with dongs there will be tons of jobs for you! Cutting nails, bathing dogs, brushing them, playing, walking… If you prefer to visit the shelter, but would like another job without involving dogs there's a lot of cleaning, painting, organizing and more.
If you are looking to donate something besides money, it would be best to call them and ask what are their needs, but food will always be the right choice. Donations are accepted at any time. Their web page is very complete and explanatory of their work and organization. You can donate the amount of money you want through their page, but you can also go to the shelter and help them with donations.
The idea of visiting Territorio is not only to understand the number of stray dogs that exist but to see and imagine the journey that each of them has gone through. Spending time with Dogs can contribute to the improvement of your quality of life, mood, physical fitness, social interactions, are some of the benefits.
Dogs will not only keep you company but are truly man's best friend as well. This interesting quote will keep you thinking for a while: "Money can buy you a fine dog, but only love can make him wag his tail – Kinky Friedman" #AdoptDontShop.